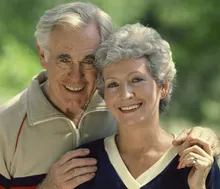 Below are a few of our patients' comments:
"I was there to get my tooth extractions, the staff was very courteous
and the doctor was very good, The reason I am saying he was good is
because he extracted 2 teeth in less than 10 minutes and the next day I
was feeling better. No pain or any problem. I really recommend them"
Ravinder Sawhney, 08/08/2021

"They were very nice, and they also make you feel very relax and calm. I
have recommended them to all my family."
Sharonda Murphy, 07/23/2021
"Employees were very nice and helpful. Dr. Was also nice and answered
my questions. Would definitely recommend this practice."
Kelly Richardson, 07/10/2021
"Easy no pain"
Thomas Green, 07/10/2021
"Outstanding and professional and fast"
Cassius Jenkins, 07/01/2021
"The employee was very nice to me and my son say that he was had a nice
conversation with the dentist."
Bishoy Asaad, 06/18/2021
"My experience was great and I would definitely refer this dental
office to anyone looking for such a practice."
Harriette Everest, 06/15/2021
"Very friendly staff. They go out their way to make you comfortable and
ensure you as a customer are happy and well. I've been to quite a
few other dentistry's and I can confidently say this was by far the
best in every way. I was surprised when I called for a tooth
extraction they were able to get me in the very next day which was a
Saturday. Anywhere else they have you wait weeks til months. I was
under the assumption I needed an extraction and I paid upfront for
this. The dentist came in (very nice, caring, and patient btw) asked me a
few questions and after looking at the X-rays I was surprised to hear I
had no cavity nor a need for an extraction. They would refund my money
on the spot. Anywhere else would've yanked it out and kept the
money. The dentist did educate me on a problem I did have and a
solution. This place is awesome. The staff welcomed me, thanked me and
everyone was so friendly, I felt I was amongst friends. I will be
bringing my entire family. Keep up the amazing work! I highly
recommend anyone them."
Margaret Martin, 06/06/2021
"Everyone in the office was polite and professional. The service was
quick."
Wayne Hebron II, 05/24/2021


"My front crowns look so natural; I really didn't expect them to look this good! -L.W., 41 yrs. old
---
"I didn't feel the shot, since you applied the numbing gel first, when I got my fillings. The best part is, I can't even see my fillings since they match the color of my teeth perfectly! Thank you Dr. Sidhu!" -M.S., 15 yrs. old
---
"I am very happy with my dentures, and will refer my friends to you. They do make me look younger, and I am not sore since they fit well, so I don't need any adjustments." -W.M., 45 yrs. old
---
"My front crowns look so natural; I really didn't expect them to look this good! -L.W., 41 yrs. old
---
"My dog ate my dentures, but I'm back at your office again for my second set, Dr. Sidhu! Thanks for the payment plan!" -W.W., 52 yrs. old
---
"Thank you for offering the bleaching kit at such an affordable price, and for letting me split the cost into two payments." -M.P., 30 yrs. old
---
"I have been a patient for three years and I absolutley love the staff and environment. Tina and Jenn have always been very nice and helpful. Anything I've needed or my kids have, they have made sure we've gotten it. I have referred four people to them and they love this office as well! I will not take my kids, or myself to another dental office!" - R.S.
---
"The staff is always very pleasant and helpful. The wait time is exceptional and the care of my teeth. I would recommend this practice to any and everyone. Job always well done!!" - S.G.
---
"Awesome staff, conveinient travel time." - R.Y
---
"The staff at this office is very helpful and pleasant. They always make you feel welcome. The staff and doctors are very professional and helpful. They are very quick and efficient." - D.B.
---
"Mrs. Jenn was wonderful today. She made me feel 3x better about my visit. She talked to me and made my daughter feel so comfortable. I love this dentist office and would highly recommend this office to anyone that asks. Thanks Mrs. Jenn." - Michele
---
"The staff here is wonderful. Dr. I was amazing. I have been afraid of going to the dentist. I had several root tops extracted on my visit. I was so numb, I didn't even know he was finished. I was able to go to work the next day. Thank you so much Family Dentistry." - T.K.